Classic and Contemporary Portraits

The Connecticut Society of Portrait Artists and Stamford Downtown present

Opening Reception 

Sunday, Oct. 17, 4-6pm

Original Art Pop-Up  Exhibition​

Catering courtesy 

Winfield Street

Bobby Valentine

 Unveiling 

Holiday Gift Shop

October 15 - November 15

Landmark Square 

105 Broad Street 

Stamford, CT

(formerly Nobu Florist)

 Municipal parking across the street

PARTICIPATING ARTISTS

Gigi

Barrett
Cynthia M

Gillette
Carina

Imbrogno
Jeanine C Jackson

ShawnaLee

Kwashnak
Barbara

Mathis
Joseph

Sundwall
Cindy

Wagner
Wing Na

Wong
Open to Public. Free Admission.

Face masks requested.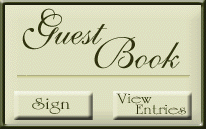 The Connecticut Society of Portrait Artists'

PORTRAIT GIFT CERTIFICATES

GIVE THE GIFT OF A LIFETIME!

Honor Someone You Love

CELEBRATE A MILESTONE

Retirement, Wedding, Anniversary

HOLIDAY TREASURE

New Home, Engagement, New Baby

GRADUATION CELEBRATION

In addition to art and other giftables for immediate sale, many of our artists offer gift certificates that can be applied towards a custom portrait. Available at the gallery and on request: 

[email protected]

.
October 17 - November 14, 2021

Fri 4-8pm; Sat 12-4pm; Sun 10-2pm