Faces of Winter 2004 ~ PORTRAIT FESTIVAL
"Honor someone you love!"

CSOPA, a nonprofit ASOPA Affiliate

February 6 thru 27, 2004
Bendheim Gallery, Greenwich Arts Council
299 Greenwich Avenue, Greenwich, Connecticut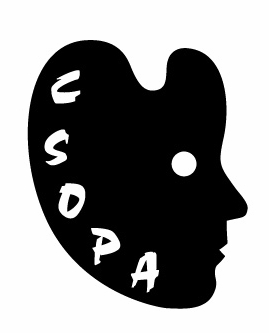 The Valentine Vernissage reception will be held Friday, February 6, 6pm-8pm.
All are invited and encouraged to wear something red! Free admission.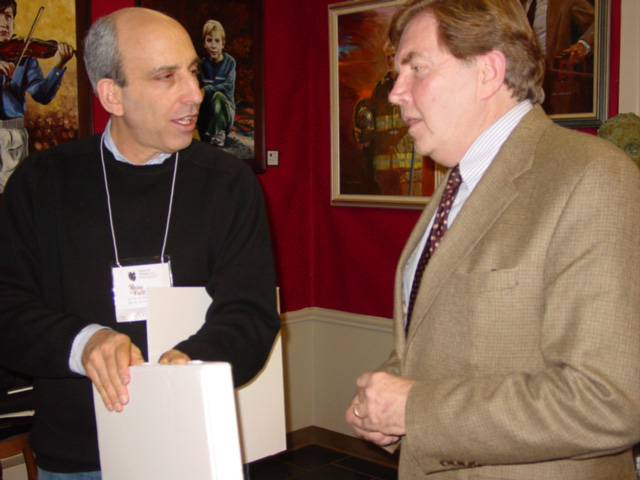 Feb. 19: Marvin Mattelson and John Howard Sanden.





PUBLIC PROGRAMS:
Sunday February 8




Membership Meeting. For CSOPA members and those interested in learning more about our group.


Join Parsons School of Design Communications Director, art historian and artist, Mari Hulik, on a slide ride back in time: Portrait Materials: Historically Speaking




When Only the Best Will Do
Choosing the optimal tools for contemporary portraits. Modern Master, and SVA instructor, Marvin Mattelson shares volumes of wisdom. Bring your notebook!

12:30-1:30pm
Foster
Caddell




The legend in our own time, and beloved CSOPA Advisor, Foster Caddell, distills decades of success.
Pastel and Oil Portait Demonstration:
Start to Finish. Slides.

The much-requested demonstration of how to finish a portrait is here! Celebrated actress, artist, and illustrator, Jada Rowland presents
Portrait Demonstration: The Grand Finale

Feb 7 and 8: $100
Two-day pass to all events.
Feb 7: $60
One-day pass to all Saturday events.
Feb 8: $60
One-day pass to all Sunday events.
Participant Dinner Feb 7 6pm: $40pp (excludes cash bar)
Participant Dinner Feb 8 6pm: $40pp (excludes cash bar)
Local restuarant to be announced on website and at event.
Early Bird Discount of 10% for
Registrations Received Prior to December 1, 2003

CSOPA, 86 Cambell Drive
Stamford, CT 06903














Write to us. Include name, email or phone, and dates you wish to participate. Make check payable to "CSOPA" and mail to:

Request we mail you a registration form. via email:



Experience has taught us that inclement weather may lead to rescheduling. If in doubt, please check our website for updates.

Event Co-Chairs:
Michel Delafontaine
Grace DeVito
Sophia James
Candace MacCallum

Questions? Drop us a note, and an officer will reply.



For full version of this page, click below:

For "Accomodations, Greenwich, CT" or "Mapquest" or other local info, try Google Search



Education, Camaraderie,
Craft



PUBLIC PROGRAMS:
Saturday February 7

The Executive Director of the Bruce Museum and respected art historian presents Dutch Portrait Masters. Slide presentation.





Panel Discussion lead by Bob Anderson, with additional CSOPA Advisors Ariane Beigneux, Michael Del Priore, Foster Caddell, plus special guests John Howard Sanden and
Wendy Caporale. Expanding on trade topics begun last winter, each panelist will share profesional insights. Q & A period to follow.







CSOPA Founder welcomes guests and presents the posthumous CSOPA Lifetime Achievement Award to George Passantino. Video.

12:30-1:30pm
Robert Anderson,
et al


Slide Critiques. Our distinguished panel will comment on how to improve your anonymously submitted masterpiece. (Request Artist Prospectus to submit your slide for inclusion in this critique. First 15 to apply get in.)

3:00-5:30pm
John Howard Sanden

Portrait Demonstration. Internationally acclaimed portraitist and Founder of the Portrait Institute, John Howard-Sanden will paint CSOPA advisor, Foster Caddell.



Schedule may vary.
Check website www.csopa.org for most current information.

Schedule may vary.
Check website www.csopa.org for most current information.

10:15-12noon
Michael
Del Priore

Sargent's Studio: Famous artist and esteemed CSOPA Advisor, Michael Del Priore,
shares slides from his recent visit to the Master's studio in England. Learn secrets from the inner sanctum of John Singer Sargent.

Program seating is limited to the first fifty to sign up. Please check the website for "Sold Out" sign before proceeding to registration. If "Space Available" on the days you wish to attend, follow instructions on right. Registrations received for "Sold Out" events will be returned unprocessed.