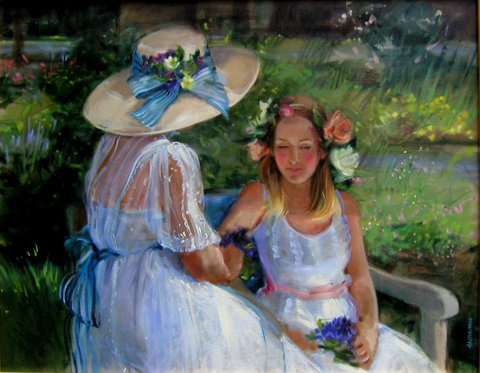 Outdoor Portrait Demonstrations

by The Connecticut Society of Portrait Artists

CSOPA Plein Air in Old Lyme

Member Artists in the Gardens of the Griswold Museum

Historic Garden Day

Sunday, June 23

12-4pm

Old Lyme Mid-Summer Festival

Saturday, July 27:

10am-4 pm

Florence Griswold Museum | 96 Lyme Street, Old Lyme, CT 06371

Join CSOPA for two opportunities to observe professional artists paint from life on the historic grounds of The Florence Griswold Museum June 23 and July 27. No reservations for the public are required, however, we are happy to know you are coming and welcome comments by writing to:
[email protected]
. Please put "Griswold" in the subject.
Participating artists register below.


ARTIST INFORMATION

CSOPA Members,

or

open and print out registration file below.

PARTICIPATING ARTISTS

Historic Garden Day Sunday, June 23: 12-4pm

Diane Aeschliman, Jeanine C Jackson, ShawnaLee W. Kwashnak,Tatiana Tanovskaya-Sink, Sandra Wakeen

Old Lyme Mid-Summer Festival Saturday, July 27: 10am-4 pm

Diane Aeschliman, Deborah Howland-Murray, Jeanine C Jackson, ShawnaLee W. Kwashnak, Tatiana Tanovskaya-Sink, Sandra Wakeen, Robert Francis Wheelan

This page was last updated: May 21, 2013