IGOR BABAILOV WORKSHOP

August 18, 19 and 20, 2004

10am-5pm daily

at the Weatherstone Studio

Town Hall (rear left side), 2 Renshaw Ave, Darien, CT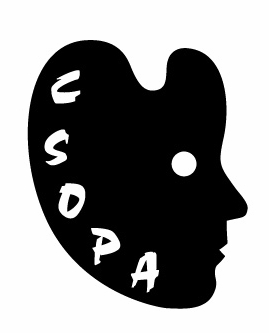 This page was last updated: May 21, 2004

Print this page and complete the form below to register. Mail with your payment to: CSOPA, 86 Campbell Drive, Stamford, CT 06903

BABAILOV FACES OF SUMMER 2004 WORKSHOP

Artist Name: _______________________________

Email Address: _____________________________

Phone #: __________________________________

Reserve an easel? _____(Y/N)

Amount enclosed: __________________________

(CSOPA Member $350; Non-member $375)

Check #:______________

(Payable to "CSOPA")

Learn classic techniques in the Russian tradition. Day one will focus on drawing from life.

Days two and three will be painting from the model. Demonstrations and one-on-one instruction daily.

Break for lunch. Bring your own or visit any number of area deli's and restaurants.

Artists must bring their own materials. Drafting (pencil/charcoal/paper) and painting (pastels, oil, canvas, brushes). A complete list may be found on the BABAILOV MASTER WORKSHOP webpage. Sinks on location. Easels may be reserved by first ten to request them.